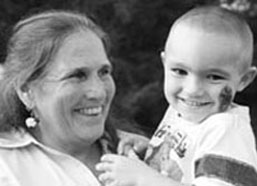 Director and Owner:

Johanna Booth-Miner, mother of three and grandmother of five, holds a Bachelor of Science degree in Early Childhood Education and a teaching certificate as an early childhood educator through the state of New Hampshire. Prior to founding Live & Learn, Johanna spent 3 years at Newmarket Daycare; a semester teaching at Project Child; an integrated kindergarten in Dover, NH, and has past experience as a Girl Scout troop leader and a Sunday school teacher. Johanna constantly strives to gain knowledge in the field. Currently, she is working towards her Masters degree in Early Childhood and Special Education through courses at Keene State College and The College of Lifelong Learning. Johanna holds current certification in First Aid and CPR and is credentialed in NH as both an Early Childhood and Afterschool Administrator level 3 as well as an Early Childhood and Afterschool Master Professional, Trainer, Mentor, Consultant.
Johanna works hard to enhance the professionalism of early childhood educators. She chaired ABC's annual Spring conference for seven years and in 1998 was the co-chair for the New England Association for the Education of Young Children conference. Jo is also a member of The National Association of Child Care Professionals and The New Hampshire Children's Lobby. In 2004, Johanna became the President of the New Hampshire Association for the Education of Young Children (NHAEYC.) In 2003, she was selected as Administrator of the Year.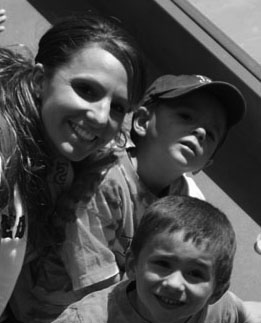 Co-Director:
Sarah E. Miner, mother of two, attended Live & Learn as a child and returned to work in the classroom in June of 1995. In the Winter of 2001, Sarah accepted the position of Assistant Director, and became Co-Director in 2004. Sarah received her Master's in Early Childhood and Elementary Education from the University of New Hampshire in 2005. She is credentialed in the State of NH as an Early Childhood Master Teacher level 3 and an Afterschool Master Professional Workshop Trainer, Faculty, Individual Mentor and Program Consultant. Sarah also holds current CPR and first aid certification and is a member of NAEYC and NACCP. In 2005, she was selected in the top 10 for the Tylenol Award and received the Henry Morgan Award, and was selected as a fellow for NAEYC's Strengthening Families program by the Doris Duke Foundation in 2006.